Staff Picture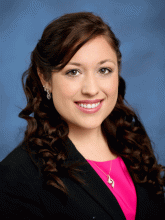 Alaina Zapf
Degree/Certifications
PsyD
Post-doctoral Resident
Pronouns: she/her/hers
Certifications/Degrees/Licensure:    
Doctor of Clinical Psychology (PsyD)
Master of Arts in Clinical Psychology (MA)
Bachelor of Science in Biology (BS)
Education:    
Medaille University, PsyD
Medaille College, MA
St. Bonaventure University, BS
Professional Interests: Health psychology (chronic medical illness with mental health comorbidities), trauma (e.g., intimate personal violence and sexual assault), substance use, anxiety, mood disorders, relationships, and navigating life transitions.
Alaina earned her Master of Arts in Clinical Psychology and Doctor of Clinical Psychology from Medaille University in Buffalo, New York. Her training experiences include working both inpatient and outpatient at Buffalo Psychiatric Center, BestSelf Behavioral Health Counseling Center, and several years working in pediatric and adult hematology/oncology helping patients and their families navigate the challenges of severe chronic illness. Alaina also worked in an inpatient rehabilitation clinic for substance use and volunteered as a Domestic Violence and Sexual Assault Victim Advocate for three years.
Alaina believes in a holistic approach to care and implements a biopsychosocial model taking into consideration the biological, psychological, and social unique aspects of an individual and that person's experience. No therapy is one size fits all. Therefore, Alaina likes to work collaboratively with clients to identify what treatment approaches will facilitate attainment of an individual's goals while always maintaining a trauma-informed approach. Some of her interventions include CBT, ACT, CPT, and mindfulness among others.
Personal information and interests: Alaina was born and raised in a rural town in Western New York and returned there after living in North Carolina for a few years. She enjoys spending time with her family and friends, particularly her husband Andrew and two daughters (toddler Azalea and baby Aria). She tries to remember to focus on making memories and living in the moment as they seem to fly by even faster as the kiddos grow. Alaina's other hobbies include walking and snuggling her 10-year-old pups (Batman and Bailey), enjoying nature, traveling, baking, listening to music, singing, dancing, and painting (as novice as I may be).
Affiliations
Affiliations
Counseling & Psychological Services (CAPS)
Let's Talk
Location
Level 7
Contact Information