Staff Picture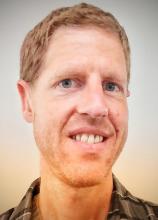 Daniel Cooper
Degree/Certifications
MA, LMHC
Behavioral Health Consultant, Per Diem
Daniel is a Trilingual (Portuguese, Spanish, English) Licensed Mental Health Counselor. He has extensive work experiences in counseling centers, schools, homes, and health centers in Boston, New York City, and abroad. The modalities which inform Daniel's counseling practice include Behavioral Health Integration, Motivational Interviewing, Internal Family Systems, AEDP, and other evidence-based practices. Daniel is enthusiastic about supporting students to clarify goals, enhance motivation, and uncover innate capacities to achieve optimal wellness. In Behavioral Health Consultation sessions, students have the opportunity to explore the mind-body connection and to feel empowered through a solution-focused approach.
As a Behavioral Health Consultant at a busy community-based health center in Boston, Daniel thrived in the supporting individuals as well as with a team of medical, behavioral, and support staff.
Outside of work Daniel enjoys spending time with friends, family (such as his playful 4 year-old niece), and is glad for opportunities to walk, jog, and bike near waterfalls. He appreciates keeping up with his family in South America and practicing his language skills.
Affiliations
Affiliations
Behavioral Health
Counseling & Psychological Services (CAPS)
Medical
Location
Level 7
Contact Information