Staff Picture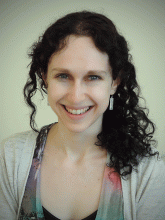 Jennie Bernstein
Degree/Certifications
PsyD
Clinical Psychologist / Body Positive Outreach Coordinator
Education:
University of Hartford, PsyD (Doctorate in Clinical Psychology)

Vassar College, BA in Psychology
Professional interests: Cognitive Behavioral Therapy, including "newer" approaches such as Dialectical Behavior Therapy (DBT) and Acceptance and Commitment Therapy (ACT), body Image/disordered eating, and treatment of obsessive-compulsive disorder, phobias, and other anxiety disorders. Jennie uses Exposure and Response Prevention, which is an evidence-based treatment, for OCD.
Jennie grew up in Rochester, NY and is excited to be returning home after spending several years living further away from home. Jennie decided she wanted to study psychology when she was still in high school (and enjoyed her psychology textbook to the point that she would read passages from it to her friends, who were kind enough to put up with this), and began wanting to work specifically with college students when she was completing her undergraduate degree at Vassar College. She believes that helping students find strategies to improve their mental health sets them up not only to have a better college experience, but to feel more capable post-graduation. She enjoys the opportunity to help students during such a transformative, but often challenging, phase of life.
Jennie completed her doctoral training at the University of Hartford in Connecticut. She worked at several counseling centers and recently completed her predoctoral internship at the University of North Carolina at Chapel Hill's counseling center. Jennie aims to tailor her approach, which can range from more directive work to less structured approaches, to best fit the client. When she isn't working, Jennie enjoys spending time with friends, reading, cross stitching, Netflix marathons, music (singing, playing piano, learning ukulele), and cuddling her extremely friendly cat.
Affiliations
Affiliations
Counseling & Psychological Services (CAPS)
Location
Level 7
Contact Information