Staff Picture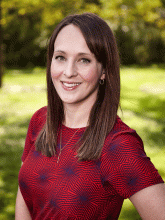 Jessica Massaro
Degree/Certifications
LCSW-R
Behavioral Health Consultant
Credentials: LCSW – R (Licensed Clinical Social Worker with 'R' psychotherapy privilege)
Certifications/Licensure:    
'R' psychotherapy privilege
Boston University School of Social Work, Graduate Certificate in Family Therapy
Integrated Mental Health/Addictions Treatment Training (IMHATT) Certificate
NYS School Social Work Certificate
Education: Boston University School of Social Work, MSW, 2008
Jessica is trained as a Licensed Clinical Social Worker, and her role at Cornell Health is as consulting member of the primary care team and sports medicine team as a Behavioral Health Consultant providing students with support and intervention needed around social, behavioral, emotional and psychological aspects of health.
Jessica's particular areas of interest are in sports psychology / sports medicine / behavioral health struggles of student athletes, concussion treatment / concussion management, sexual and reproductive health including difficulties with achieving pleasure or experiencing pain, substance abuse disorders including but not limited to tobacco/nicotine use, performance and social anxiety, and effective communication skills training.
Jessica utilizes a variety of treatment interventions ranging from CBT, and CBT-I (Cognitive Behavioral Therapy for Insomnia) to DBT, ACT, Mindfulness Meditation and Solutions Focused Brief Therapy.
Overall, she provides a person-centered approach, and a belief in treating people from a whole-health perspective and supporting the mind-body connection.
 
Affiliations
Affiliations
Behavioral Health
Counseling & Psychological Services (CAPS)
Medical
Sports Medicine
Location
Level 3
Contact Information