Staff Picture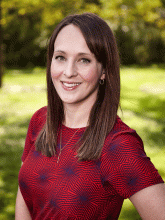 Jessica Massaro
Degree/Certifications
LCSW-R
Behavioral Health Consultant
Credentials: LCSW – R (Licensed Clinical Social Worker with 'R' psychotherapy privilege)
Certifications/Licensure:    
'R' psychotherapy privilege
Graduate Certificate in Family Therapy
Integrated Mental Health/Addictions Treatment Training (IMHATT) Certificate
NYS School Social Work Certificate
Education: Boston University School of Social Work, 2008
At Cornell Health since 2017
Professional interests: eating disorders, sexual and reproductive health, sexual assault/victim advocacy, work/life balance, social justice issues, behavioral health struggles of student athletes, anger management
Additional information: I believe in treating people from a person-centered approach. I am interested in and drawn to people in general and enjoy hearing their story, their experiences and the journey that has led to their current level of difficulty in functioning, adjustment, or distress. I am trained in several modalities, and I find that the tools a person may benefit from varies greatly from person to person. I also believe in treating people from a whole-health perspective and supporting the mind-body connection.
 
Affiliations
Affiliations
Medical
Counseling & Psychiatry
Location
Level 3
Contact Information