Staff Picture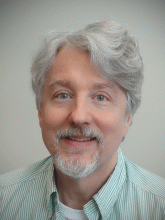 John Tanquary
Psychiatrist
Certifications/Degrees/Licensure:
MD, NY License #170319
Board Certified in Psychiatry
Lifetime Fellow, American Psychiatric Association
Education:
BS, Florida State University
MD, University of South Alabama
Psychiatry Residency Training, Upstate Medical University
Psychiatry ResidencyTraining, Tufts University
Professional interests:
Dr Tanquary has long enjoyed working in college mental health. He worked at Le Moyne College, Syracuse University, and Ithaca College before joining CAPS and Cornell Health in January of 2018. He loves the openness to learning and vibrant energy, along with the willingness to question authority that so very many university students possess. He has worked in many other settings during his career, and he is enjoying his time at Cornell Health and CAPS most of all!
Personal interests:
While away from work, Dr. Tanquary's main hobbies include hiking and biking, ice fishing, gardening, cooking, and traveling. He especially enjoys time out of doors.
Preferred Pronouns: He/him/his
Affiliations
Affiliations
Counseling & Psychological Services (CAPS)
Location
Level 7
Contact Information