Staff Picture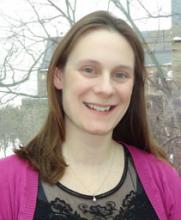 Kaitlin Lilienthal
Degree/Certifications
PhD
Clinical Director of Behavioral Health
Education and Training Background:
PhD Clinical Psychology, University of North Dakota, 2014
APA-accredited internship, Syracuse VA Medical Center, 2013
MS Marriage and Family Therapy, University of Rochester School of Medicine and Dentistry, 2010
Kaitlin is a Licensed Clinical Psychologist and a Behavioral Health Consultant (BHC) at Cornell Health. As a consulting member of the primary care team, Kaitlin provides assessment and treatment services during times when students' social, emotional, or psychological well-being is closely intertwined with their medical care. Kaitlin regularly leverages the powerful connection between the mind and body to help students meet their health and wellness goals.  
Prior to joining Cornell Health, Kaitlin spent several years studying integrated primary care within the Veterans Affairs health system. She learned about processes to promote population-wide behavioral health. She came to Ithaca eager to apply this knowledge to Cornell Health's mission and provide student-centered, whole-person care.  
Kaitlin's additional interests include women's health, motivational interviewing, and couples' and family work. 
Affiliations
Affiliations
Counseling & Psychiatry
Medical
Location
Level 5
Contact Information