Staff Picture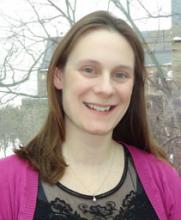 Kaitlin Lilienthal
Degree/Certifications
PhD
Clinical Director of Behavioral Health
Education and Training Background:
PhD Clinical Psychology, University of North Dakota, 2014
APA-accredited internship, Syracuse VA Medical Center, 2013
MS Marriage and Family Therapy, University of Rochester School of Medicine and Dentistry, 2010
Kaitlin is a Licensed Clinical Psychologist and the Clinical Program Director of Behavioral Health Consultation at Cornell Health. As a consulting member of the primary care team, Kaitlin provides assessment and treatment services during times when students' social, emotional, or psychological well-being is closely intertwined with their medical care. Kaitlin regularly leverages the powerful connection between the mind and body to help students meet their health and wellness goals.  
Prior to joining Cornell Health, Kaitlin spent several years studying integrated primary care within the Veterans Affairs health system. She published several articles in this area, including the use of measurement to enhance practice, the use of integrated care tool kits, and the examination of factors that predict integrated care utilization. Kaitlin continues to value the role of clinical research in informing evidenced-based practice.
Kaitlin's additional interests include women's health, Cognitive Behavioral Therapy for Insomnia, motivational interviewing, and couples' and family work. Outside of work, Kaitlin enjoys spending time with her young family, and staying active when able.
pronouns: she/her/hers
Affiliations
Affiliations
Behavioral Health
Counseling & Psychological Services (CAPS)
Medical
Location
Level 5
Contact Information