Staff Picture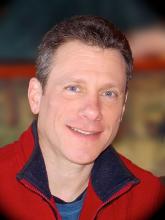 Ken Cohen
Degree/Certifications
PhD
Psychologist
Education:
University of Detroit Mercy, PhD, Clinical Psychology
University of Massachusetts at Amherst, graduate work in Developmental Psychology
McGill University, BA, Psychology
Interests: Gay, lesbian, bisexual, questioning, and transgender issues; bereavement and loss; relationship problems
Ken has always been inexplicably drawn to people and their stories. Wishing to alleviate suffering he volunteered at a suicide crisis center, on a palliate care unit for the dying, cofounded a support group for adolescents and young adults who lost a parent, and was a Big Brother. Though graduate work in clinical psychology had been his plan, a series of fortuitous opportunities while an undergrad at McGill University led him to pursue graduate training in child development at the University of Massachusetts. After three years, however, he realized he did not want a research career and could no longer contain his passion for counseling. He transferred to the University of Detroit Mercy for training in psychodynamic psychotherapy and worked at Harper Hospital's bone marrow transplant unit and Hutzel Hospital's pain clinic. His time at UMass, however, had not been in vain; besides acquiring invaluable knowledge of early development, he met his life partner and Cornell professor, Ritch Savin-Williams. He moved to Ithaca, taught human development at Ithaca College and Cornell, and joined CAPS in 1995.
At Cornell Health Ken specializes in lesbian, gay, and bisexual issues. For almost two decades he facilitated a support group for gay, bisexual, and questioning men; for many years taught the "Gender and Sexual Minorities" course; and presents LGB workshops for mental health and social service providers nationally. Ken continues to write about LGB development and mental health issues and co-edited the book, "The Lives of Lesbians, Gays, and Bisexuals: Children to Adults."
In addition to sexual minority issues, Ken specializes in bereavement and loss and offers a weekly bereavement support group. Other clinical interests include relationship problems and social anxiety.
Affiliations
Affiliations
Counseling & Psychological Services (CAPS)
Location
Level 7
Contact Information