Staff Picture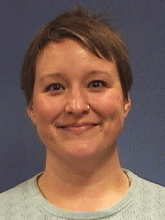 Morgan Dwyer
Degree/Certifications
PA-C
Physician Assistant, Per Diem
Morgan obtained her Master's degree from Lock Haven University of Pennsylvania, and is licensed in Pennsylvania and New York.  
Morgan is interested in diversity, and learning about cultural differences amongst the population. She is interested in learning about medicine and health practices throughout the different cultures. She is excited to teach, but is also eager to be taught amongst her peers and patients.
When not at work, Morgan enjoys running a small homestead, raising animals, gardening and cooking.
Affiliations
Location
Contact Information