Staff Picture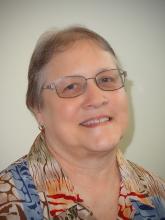 Nianne VanFleet
Degree/Certifications
RN, MS, NE-BC
Director for Operations
Nianne is ANCC board certified in College Health Nursing and ANCC board certified in Nursing Administration.
Nianne has been a registered nurse with Cornell Health for over thirty years. In addition to her daytime responsibilities, she is frequently on-call for after-hours phone consultation. Nianne was initially drawn to Cornell University because she had an aunt who worked in Day Hall. Nianne was fascinated by the number of students her aunt interacted with from all over the world. Nianne values the richness and diversity of the world she experiences on daily basis, right here in Ithaca.
The bell tower is Nianne's most favorite place on campus. She enjoys collecting bells, and the sound of their chimes sets her mood for the whole day.

Nianne graduated in 1995 from Binghamton University with a Masters of Science, Community Health Nursing, and Administration.
Affiliations
Affiliations
Administrative Services
Patient Advocate
Location
Level 6
Contact Information