Staff Picture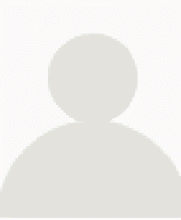 Toby Hawkins
Degree/Certifications
LMSW
Clinical Social Worker
Toby (she/her/hers) has been working as a general therapist at Cornell for the last several years, and is excited to be a part of the Let's Talk community. She grew up in Upstate New York, but spent time abroad in Spain, and has an interest and passion in travel and gaining further awareness and understanding of the world at large. She is a licensed social worker, who graduated with her Master's Degree from Syracuse University.
Her focus of study in the latter half of her career has been on trauma, identity, family dynamics,  and interpersonal relationships. She has had the privilege of training with Dr. Bessel Van Der Kolk who wrote The Body Keeps the Score, and Janina Fisher who authored Healing the Fragmented Selves of Trauma Survivors. She believes in showing up as genuinely as possible and providing a safe space for students to be themselves, while also sharing any knowledge she has that might be of benefit and enlightening.
When not at work, she is one part nerd, one part sass (okay, possibly two parts sass), one part terrible singer in the car, and all parts dog lover (cats are decent too). If you see her walking on campus, it's most likely to get a second round of coffee.
Affiliations
Location
Level 5
Contact Information