Cornell Health presents...
Body Image, Beauty, & Health...
Taking a Health at Every Size™* Approach
Attend the Symposium 
This event will focus on a range of topics related to body image, health, disordered eating, and health care. Come learn more about these topics, including the Health at Every Size™ approach, and how to apply this knowledge to your personal life or work with others. Attendees have the opportunity to learn from experts in a variety of fields, including nutrition, activism, and health care. 
Health at Every Size™ is a weight-neutral approach to healthcare which emphasizes health enhancement, respectful care, eating for well-being, life-enhancing and enjoyable movement, and weight/size inclusivity. It is an evidence-based approach, with demonstrated effectiveness at helping people enhance their health. Health, in this model, is not limited to "physical" health and acknowledges the importance of mental health and overall quality of life and well-being.
A schedule of events and bios for each presenter are included below.
Quick Facts
Date: Friday, September 20, 2019
Times / Locations:
RVSP:
If you plan to ONLY attend Sonya Renee Taylor's keynote address from 4:30–5:30, no RSVP is required. However, tickets (free of charge) ARE required for admission to the keynote address, and are available or pick-up at the Campus Activities Resource Center in Willard Straight Hall (where the popcorn is). If you are an out-of-town guest or plan to attend lectures at Cornell Health throughout the day, you can email jb2556@cornell.edu to reserve a ticket, which you can pick up at the symposium before 4:00 pm. 
If you would like to attend SOME or ALL of the speaker series (8:30–3:45), please email jb2556@cornell.edu regarding your attendance so we can plan accordingly. When you reply, please include the following information: 
Name of Attendee(s) 
Contact Info
Which parts of the symposium you will attend (e.g., presentations at Cornell Health only, keynote presentation only, All Day). NOTE: Tickets are available at no cost for the keynote presentation (but required for entry)
Whether you would like to participate in the Symposium lunch (limited spaces available), or enjoy lunch on your own.
If you need any accommodations to participate in this event. If so, please email jb2556@cornell.edu as soon as possible. 
Cost: No charge to you; the cost of this event has been covered by our generous sponsors.**
Parking: Hoy Road Garage on Campus Road. You can purchase a permit online, print it out, and bring to campus for $11. Alternatively, stop at a campus information booth and purchase a permit for $10. Note: if you prefer not to park, buses also run frequently from downtown Ithaca (the Commons) to campus.  
Schedule of Events
Morning Talks at Cornell Health
8:30–9:00 AM: Introductions & Welcome
9:00–9:50 AM: Bill Fabrey
9:50–10:10 AM: BREAK
10:10–11:00 AM: Paul Ernsberger, PhD
11:00–11:50 AM: Noliwe Rooks, PhD
Lunch Options
11:50–12:30 PM: A modest lunch will be provided to participants upon request. You may also bring your own lunch. Be sure to email jb2556@cornell.edu to indicate your preference.
Afternoon Talks at Cornell Health
12:30–1:00 PM: Mary Bucknam, RPA-C
1:00–1:50 PM: Clint Wattenberg, MS, RD, CSCS
1:50–2:10 PM: Tribute to Joanne Ikeda
2:10–2:30 PM: BREAK
2:30–3:00 PM: Jeff Sobal, PhD
3:00–3:45 PM: Activity from Body Positive Cornell
3:45–4:30 PM: BREAK/Walk to Statler Auditorium
Keynote address at Statler Hall Auditorium
4:30–5:30 PM: Sonya Renee Taylor Keynote Address
Note: Symposium organizers reserve the right to make changes to the schedule as needed. 
Presenters
Sonya Renee Taylor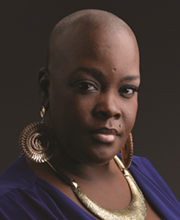 Sonya Renee Taylor is the Founder and Radical Executive Officer of The Body is Not An Apology, a digital media and education company with content reaching half a million people each month. Sonya's work as an award winning performance poet, activist and transformational leader continues to have global reach. She is a former national and international poetry slam champion, author, educator and activist who has mesmerized audiences across the US, New Zealand, Australia, Germany, England, Scotland, Sweden, Canada and the Netherlands as well as in prisons, mental health treatment facilities, homeless shelters, universities, festivals and public schools across the globe. She was named one of Planned Parenthood's 99 Dream Keepers in 2015 as well as a Planned Parenthood Generation Action's 2015 Outstanding Partner awardee. She was named one of the 12 Women Who Paved the Way for Body Positivity by Bustle Magazine and, in September 2015, she was honored as a YBCA 100, an annual compilation of creative minds, makers, and pioneers who are asking the questions and making the provocations that will shape the future of American culture; an honor she shared alongside author TaNehisi Coates, artist Kara Walker, filmmaker Ava Duvernay and many more. Sonya and her work have been seen, heard and read on HBO, BET, MTV, TV One, NPR, PBS, CNN, Oxygen Network, The New York Times, New York Magazine, MSNBC.com, Today.com, Huffington Post, Vogue Australia, Shape.com, Ms. Magazine and many more.
Bill Fabrey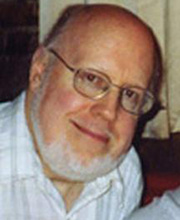 Bill Fabrey helped found the Council on Size and Weight Discrimination in 1991, along with seven others, and served as a director as well. Prior to that, he founded the National Association to Advance Fat Acceptance (NAAFA) organization in 1969 (originally titled the "National Association to Aid Fat Americans"), and co-founded the web and mail-order company Amplestuff in 1988. Also, he wrote a regular news column in Radiance magazine, for large women, for 12 years, ending in 2001. As a retired biomedical engineer, he has a special interest in how people, especially larger people, can be helped (or hindered) by technology. Since he has been involved in size acceptance for roughly 50 years, Bill has some hard-to-find information for historians and other students of the history of the movement, especially in its earliest years, 1968-1991. He is also a former Cornell student.
Paul Ernsberger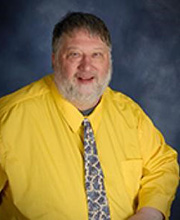 Paul finished high school in Austin Texas then graduated with a BA in Psychology and premedical studies from Macalester College in St. Paul, Minnesota. He worked for two years as a lab tech at the University of Minnesota School of Medicine in the Hypertension division under the late Silvia Azar. He studied the role of sodium, potassium, and magnesium in the control of blood pressure. In 1980, he began graduate studies at Northwestern University Medical School in the Pharmacology Department under the interdepartmental Neuroscience Program. His thesis was on the role of receptors for the stress hormones adrenalin and noradrenalin and their interaction with dietary minerals. His major project tested the effects of cyclic loss and regain of weight on blood pressure and other health indicators. In 1984, he came to Cornell University Medical College for postdoctoral studies in neurobiology. His mentor was the late Donald J. Reis in the Kips Bay building on East 69th St. In addition to his work in Neurobiology, he built upon his thesis work as an independent investigator. He was promoted to Instructor and then Assistant Professor. After 5 years at Cornell, he went to Cleveland to join the Case Western Reserve University School of Medicine. He has been there since 1989.
Noliwe Rooks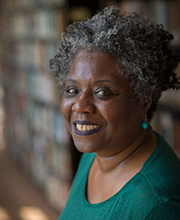 An interdisciplinary scholar, her work explores how race and gender both impact and are impacted by popular culture, social history and political life in the United States. Specifically, Rooks works on the cultural and racial implications of beauty, fashion and adornment; educational inequality; race, food and the politics of the city, and Black women's studies. The author of four books, she received her BA from Spelman College where she majored in English and her MA and PhD degrees in American Studies from the University of Iowa. The author of numerous articles, essays and OpEd's, Rooks has received funding from organizations such as the Ford Foundation and the Woodrow Wilson School Educational Research Center to aid in her research into issues surrounding race-based inequality, economics and education. She lectures frequently at colleges and universities around the country and is a frequent contributor to popular publications such as The Chronicle of Higher Education, Time Magazine, and The Hill. Rooks' most current book is Cutting School: Privatization, Segregation, and the End of Public Education, published by The New Press in 2017. Her current research, for which she has received a Kaplan Family Distinguished Faculty Fellowship Award and a residential faculty fellowship from the Atkinson Center for a Sustainable Future, will explore the issues of race, urban food justice and economic development in the United States.
Mary Bucknam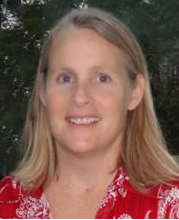 Mary Bucknam, RPA-C a Physician's Assistant by training and has worked at Cornell Health for 8 years. She received her Bachelor of Science with a Physician Assistant Certification from Rutgers University/University of Medicine and Dentistry of New Jersey, and also received additional credentialing in pediatric primary care psychopharmacology. Mary worked in outpatient pediatrics for 17 years where she served patients and families in a primary care setting, saw the connection between food, mental health and physical health, and was drawn to the practice of eating disorders. After gaining experience and training in this area, she joined Cornell Health. She has been a member of the Cornell Healthy Eating Program (CHEP) and helped to grow the program considerably. Since 2016, she has served as Interim CHEP Medical Lead, a position now known as Clinical Director of Eating Disorders, providing strong and essential leadership to this interprofessional team. Mary has been providing training for four additional medical clinicians to be part of the CHEP team as well as providing education for all the primary care clinicians, nurses, and support staff. Mary has been honored and presented at national and several international eating disorder conferences, and has been recognized by New York State advocacy groups to participate in political advocacy around eating order public health awareness. Mary's clinical interests include eating disorders and disordered eating, and mental health impact on physical health. Outside of work, she enjoys reading, creating sculptures using driftwood, and spending time with family.
Clint Wattenberg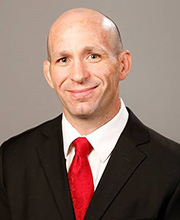 Clint Wattenberg '03 MS, RD, CSCS is the Director of Performance Nutrition at the UFC Performance Institute in Las Vegas, NV. In this role Clint works in a multidisciplinary performance team supporting UFC athletes' health and performance. Prior to the UFC, Clint filled many roles at Cornell University, including undergraduate student in Nutritional Sciences, student athlete (wrestling), Assistant Wrestling Coach, Dietetic Intern, Eating Disorder Dietitian on the Cornell Healthy Eating Program (CHEP) team, Coordinator of Sports Nutrition, and a Body Positive Cornell founder and program coordinator. Clint brings his passion to personalized performance nutrition and self empowerment around food and body into every nutrition interaction in each of these unique settings.
Jeffrey Sobal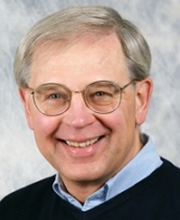 Jeffrey Sobal, PhD is a sociologist who incorporates substantive, theoretical, and methodological work from several social science disciplines and fields into his teaching and research about social aspects of food, eating, and nutrition. Substantively, his research focuses on the social causes and consequences of obesity, especially marriage and body weight; food choice processes; eating relationships; and food systems. Theoretically, Sobal teaches and uses a variety of perspectives, and his theoretical work focuses on conceptualizing social relationship trajectories, constructing and negotiating food choice, and how physical factors are related with social factors. Methodologically, Sobal uses quantitative and qualitative techniques, and his methodological work focuses upon assessing qualitative sample extensiveness, developing category content elicitation methods, and constructing ways to assess eating patterns.
* About the Trademark
Health at Every Size™ (and HAES™) are registered trademarks of the Association for Size Diversity and Health and used with permission. Learn more.