Staff Picture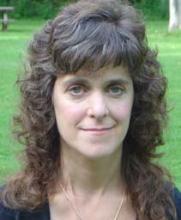 Lisa Berki
Degree/Certifications
LCSW-R
Clinical Social Worker
Lisa earned a master's degree in Social Work from the Smith College School for Social Work in 1988. She has been in practice for over 30 years and has spent the last 20 years at CAPS.  
Passionate about working with students (both undergraduate and graduate), Lisa specializes in the treatment of depression, life transition issues, and relationship concerns. Integrating concepts from Cognitive Behavioral Therapy (CBT), Acceptance and Commitment Therapy (ACT), and Relational Therapy, she and her clients work together to identify and address behavior patterns and internalized self-perceptions that interfere with their ability to do well and to feel well. 
Lisa is committed to social justice and inclusion and to supporting students of color, underrepresented minorities, and marginalized individuals. She is also a strong advocate for students in need of support when addressing food insecurity, socioeconomic barriers, and systemic bias concerns.
When not at work, Lisa enjoys the beauty of the botanical gardens, playing Qwirkle, Boggle, and mini-golf, brushing up on Hungarian, and cheering on her favorite team, the Bucks.
Affiliations
Affiliations
Counseling & Psychological Services (CAPS)
Location
Level 7
Contact Information