"Accessing Mental Health Support from Cornell Health" flyers (Fall 2019)
The flyers listed below reflect a changing delivery of mental health services at Cornell Health, beginning August, 2019. Learn more about these changes.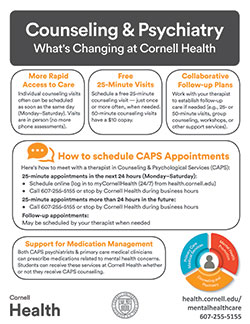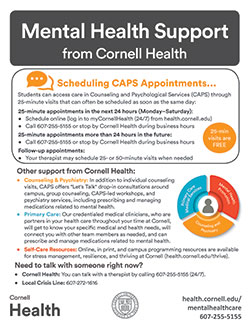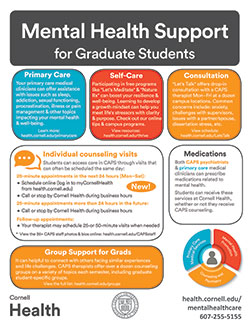 Bulletin board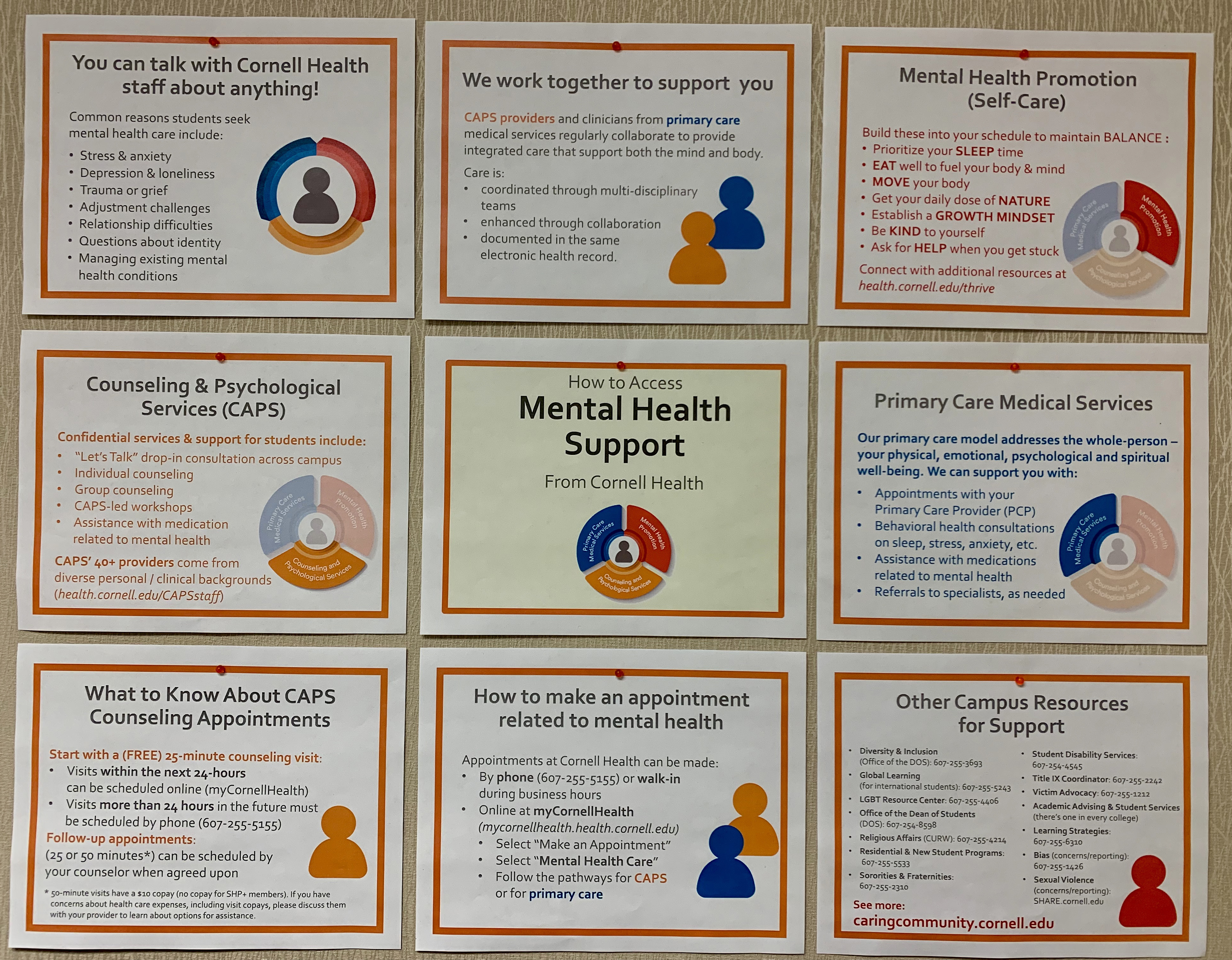 Slide for CUview or PowerPoint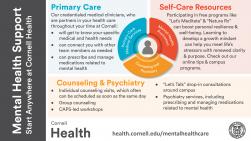 "Beneath the Surface" poster campaign
This campaign was developed (by Cornell students for Cornell students) to help normalize help-seeking. Students recognize that it's considered a sign of strength and intelligence to reach out and ask for help when you need it.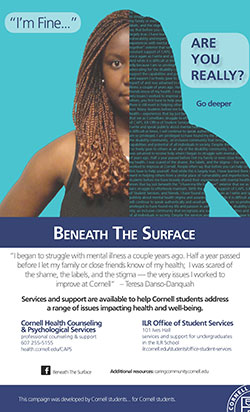 Print poster 1 (CU NetID required)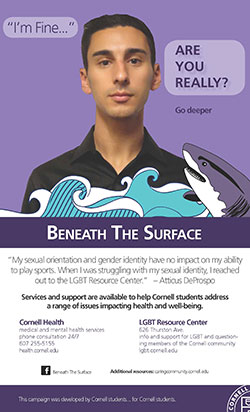 Print poster 2 (CU NetID required)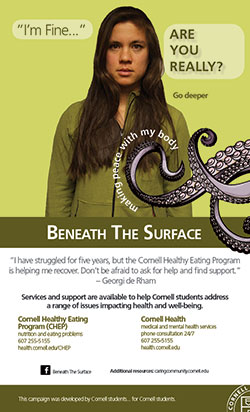 Print poster 3 (CU NetID required)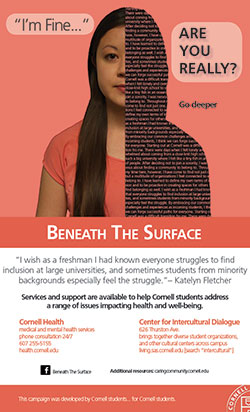 Print poster 4 (CU NetID required)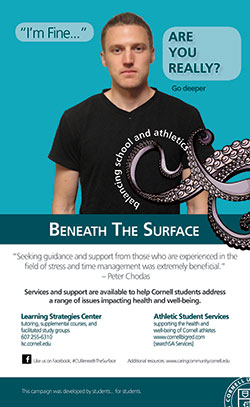 Print poster 5 (CU NetID required)
 
Bulletin boards: resilience, thriving, & nature Rx
Thrive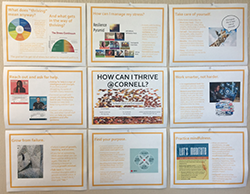 Time Management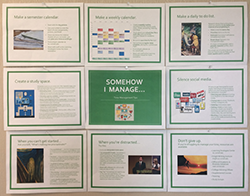 Nature Rx