Staff Picture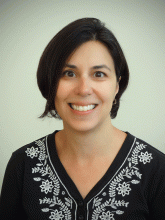 Sheila Singh
Degree/Certifications
PhD
Counselor/Therapist
Education:
Northwestern University, BA in Psychology
University of Akron, MA in Counseling Psychology
University of Akron, PhD in Counseling Psychology
Professional interests: First-generation students; anxiety; problems related to feeling different; group therapy.

Sheila Singh, PhD, is a licensed psychologist who has been working in college counseling centers for over 10 years. She completed her master's and doctoral degrees in the APA accredited counseling psychology program at the University of Akron (Akron, OH) and completed her APA accredited internship at West Virginia University's counseling center.
In her clinical work, Sheila strives to understand how her clients are thinking, feeling, and behaving in the context of their personal histories. She then works with her clients to address whatever may not be working for them in their lives, often employing practical, problem-focused strategies. Sheila enjoys working with the college student population in general and has a particular affinity for working with students who are among the first in their families to attend college.
Personal interests: When not at work, you may find Sheila watching old episodes of "Friends" or "This is Us", helping her daughter with homework, and when she has time, traveling.
Affiliations
Affiliations
Counseling & Psychological Services (CAPS)
Location
Level 5
Contact Information