Staff Picture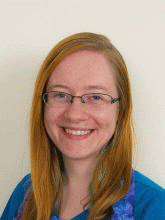 Rachel Peterson
Registered Nurse
Education:
Bachelor's degree in Nursing, SUNY Delhi (BSN)
Currently pursuing Master's degree in Nursing Education, Fort Hays State University
Rachel enjoys nearly all aspects of nursing, but she especially loves providing health education.
When away from work, Rachel enjoys crocheting, cooking/baking, playing video games, reading books (especially fantasy). She also enjoys writing stories, playing piano, rollerblading, skateboarding, dance, music (especially EDM) and exploring new places.
Affiliations
Affiliations
Nursing & Clinical Support Services
Location
Contact Information