Staff Picture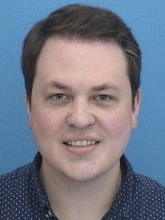 Alex Julian
Degree/Certifications
PhD
Post-doctoral Resident
Pronouns: He/Him
Certifications/Degrees/Licensure:    
Certified Trauma Professional (CTP)
PhD in Counseling Psychology
MA in Mental Health Counseling
BA in Psychology
Education:    
Brigham Young University – Idaho (Undergrad)
Boston College (Masters)
Brigham Young University (PhD)
Ohio University (Doctoral Internship)
Professional interests:
Born and raised a nomad belonging to a government family, Alex grew up in countries such as Costa Rica, Israel, Germany, South Korea, and the U.S.A. He spent the longest time in Germany, then Virginia. Because of this, he enjoys working with a college population because students come from all places and see the world in many different ways. Alex has worked with adolescents and adults in a variety of settings including residential treatment centers (groups homes), college counseling centers, and private practice. His clinical interests include trauma care, group therapy, body image concerns, identity transitions, and grief and loss, though he is willing to help anyone to the best of his ability. His therapeutic style includes a combination of interpersonal methods, Acceptance and Commitment Therapy (ACT), Cognitive Behavioral Therapy (CBT), and Gestalt therapy.
Personal interests:
When not at work, Alex enjoys writing short fiction (mostly sci-fi), hiking, playing Legos or The Floor is Lava with his 5-year-old, or doing a puzzle (1000 piece, of course) with his partner. In addition to these adrenalin-pumping activities, Alex has also played the alto saxophone since he was 11, but finds the neighbors don't particularly enjoy when he practices.
Affiliations
Affiliations
Counseling & Psychological Services (CAPS)
Let's Talk
Location
Level 5
Contact Information