Staff Picture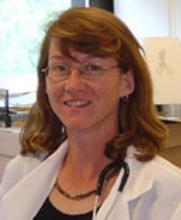 Beth Kutler
Assistant Director, Medical Services / Nurse Practitioner
Certifications/Licensure: Certified Family Nurse Practitioner, American Nurses Credentialing Center (ANCC)              
Education:          
BS, Hartwick College
MS, Binghamton University
At Cornell Health since 2003
Professional interests:  My passion is providing comprehensive and compassionate primary care, with specialization and leadership in reproductive medicine. I write and lecture in the field of gynecologic care for young adults. I work closely with the LGBTQI community in providing both comprehensive health care and advocacy, and enjoy an active transgender medicine practice.
Personal interests:  I enjoy time with my family in the beautiful outdoor spaces of the Ithaca area.
Affiliations
Location
Level 5
Contact Information