Staff Picture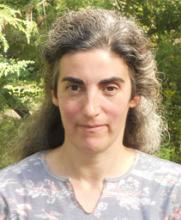 Joy Mushabac
Degree/Certifications
LCSW-R
Counselor/Therapist
Education:
Marywood University, Master of Social Work
Binghamton University, MA
Professional Interests: Anxiety, depression, relationship and interpersonal issues, academic and vocational concerns.
Joy has a background that includes graduate work in both philosophy and clinical counseling. Prior to joining the CAPS staff, she practiced as a clinical counselor both at Catholic Charities and as a private practitioner in Binghamton, NY. She has provided therapy to individuals, couples, and students from a variety of ethnic, socio-economic, and cultural backgrounds, and her approach to issues of academic stress, social adjustment, anxiety, and depression-related problems is informed by a psychodynamic, solution-focused, existential and cognitive and mindfulness-based perspective. Given her background in counseling and psychology, her clinical practice draws on both disciplines to assist in the development of greater understanding and insight into oneself and the achievement of individual academic, interpersonal, and personal goals.
Affiliations
Affiliations
Counseling & Psychological Services (CAPS)
Location
Level 5
Contact Information