Staff Picture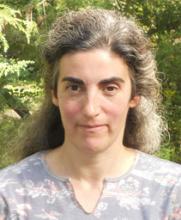 Joy Mushabac
Degree/Certifications
LCSW-R
Clinical Social Worker
Education: Marywood University, MSW, 1987; Binghamton University, MA, 1986.
Interests: Anxiety, depression, relationship and interpersonal issues, academic and vocational concerns.
Background:  Joy has a background that includes graduate work in both philosophy and clinical counseling. Prior to joining the CAPS staff, she practiced as a clinical counselor, both at Catholic Charities and as a private practitioner in Binghamton, NY; and provided therapy to individuals and couples from a variety of ethnic, socio-economic, and cultural backgrounds. She has placed an emphasis in her clinical practice on psychodynamic, solution-focused, existential, and mindfulness-based cognitive therapy. She also has a developed interest in exploring questions of self-identity, meaning in experience, and the different modalities of self and other as it is expressed in romantic, family, and interpersonal relationships.
Affiliations
Location
Level 7
Contact Information