Staff Picture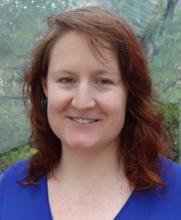 Kara Timmins
Degree/Certifications
PA-C
Physician Assistant
Kara Timmins PA-C completed a Bachelor's Degree of Science in Biology and Master's Degree in Science as a Physician Assistant, both at La Moyne College in Syracuse NY.
Since graduating she has worked as a surgical Physician's Assistant at St. Joseph's Hospital in Syracuse covering Neurosurgery, Orthopedic and Vascular Surgery services.
She has worked as a provider at Cornell University since 2011 as per diem clinician and became a full time clinician in January 2017.
She also works per diem at Cortland Hospital's Emergency Department and Urgent Care.
She holds certificates in BLS, ACLS, PALS and ATLS. She completed a 4 year Clinical Herbal Therapist program in 2006 at Dominion Herbal College in Vancouver, Canada with over 500 clinic hours working in herbal consultation clinics in both Vancouver and Toronto Canada.
She has worked with Nasri Ghaly at an integrative psychiatric practice in Syracuse, NY specializing in herbal therapeutics, vitamin deficiencies and life style changes as an integrative approach to mental health.
She enjoys hiking, herb and flower gardening, travelling, dance and downhill skiing. She lives in Ithaca with her family and two Australian Shepherds.
Affiliations
Location
Level 3
Contact Information