Staff Picture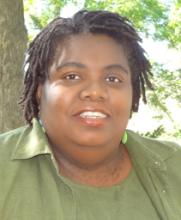 Karen Williams
Degree/Certifications
PhD
Community Consultation and Intervention Specialist, Counselor/Therapist
Education:
PhD, Counseling Psychology, Washington State University
Professional interests: Gender identity, particularly transgender concerns, LGBTQ issues, multiculturalism and diversity counseling, international student adjustment, depression, familial and relationship difficulties

Dr. Karen received her BA in Forensic Psychology from CUNY at John Jay College of Criminal Justice. She earned her master's and doctoral degrees in Counseling Psychology from Washington State University. She did her pre-doctoral internship at Pace University in NYC and has been working full-time as a therapist since then. Her clinical approach is grounded through interpersonal theory and ACT principles. Her clinical interests include multicultural counseling and social justice, gender and sexual identities, transgender care, domestic and dating violence, familial and relationship difficulties, and depression (particularly males and depression).

Personal interests: Dr. Karen's personal hobbies includes exploring different cultures through cooking, crocheting, and being a pet owner of her 90-pound bluenose pitbull, Oxford.
Affiliations
Affiliations
Community Consultation & Intervention (CCI)
Community-Based Services
Counseling & Psychological Services (CAPS)
Location
Level 3
Contact Information