Staff Picture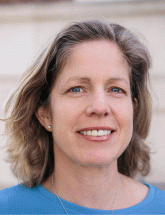 Krista Mugford
Degree/Certifications
MS, RDN, CDN
Registered Dietitian Nutritionist
Preferred pronouns: She/Her/Hers
Certifications/Degrees/Licensure:    
CDR Registered Dietitian
Certified Dietitian Nutritionist (CDN) in New York State
Education:    
Bachelor of Commerce, University of Guelph
Didactic Program in Dietetics, California Polytechnic State University SLO
Dietetic Internship, California Polytechnic State University SLO
Master of Science in Nutrition, California Polytechnic State University SLO
Professional interests:
Krista provides nutrition education and counseling to diverse populations that focuses on an individual's unique needs, and desired health goals. She enjoys helping others create strategies to match their goals and promote healthy food relationships.
Her primary areas of nutrition experience include pre-diabetes/diabetes, disordered eating, gastrointestinal issues, cardiovascular nutrition, and bariatric surgery nutrition (pre and post-surgical care).
Personal interests:
In her personal time, Krista enjoys gardening, traveling, being outdoors and spending time with family and friends.
Affiliations
Location
Level 3
Contact Information