Staff Picture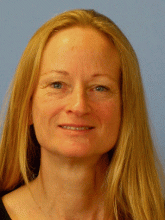 Linda Stout
Degree/Certifications
MSEd, CASAC
BASICS Provider
Certifications/Degrees/Licensure and Education:     
Master of Science in Education, Elmira College
Bachelor of Science in Journalism, University of Oklahoma
NYS Credentialed Alcohol and Substance Abuse Counselor (CASAC)
Professional interests: In BASICS, Cornell Health uses motivational interviewing to assist students in making decisions about their alcohol or other substance use. It's not a pushy process, and it's a pleasure for Linda. She enjoys Cornell students so much, appreciates their intelligence and their kindness, and loves taking the time to hear about their lives.  
Personal interests: In addition to counseling, Linda has been a journalist, covering medical topics and the performing arts. She was born into a musical family and was singing as soon as she could talk. She's a singer-songwriter, plays guitar, baritone ukulele, and just got a new piano. She was a music major at SUNY Fredonia her first 2 years of college.
 
A few years ago, Linda bought an 1840 smallish Greek Revival in downtown Ithaca that was in bad shape, with garbage in the yard, parts of ceilings and walls out and floors that looked like barn floors, but they were all wood floors. It was a little foolhardy, but she saw the potential. With help, she has brought the house back to life and continued to be an AirBnB host, something she started doing in 2011 in a smaller house, when there were only four hosts in Ithaca.
Linda also loves to travel, and has driven (and flown) around the US, one summer on a 5-week tour, including living at a Buddhist center in CA. She feels she has a second home in Canada because of having family there, and a few years ago she spent a month in Thailand and loved the warmth, the food and the people she met.
Affiliations
Affiliations
BASICS
Counseling & Psychological Services (CAPS)
Location
Level 3
Contact Information