Staff Picture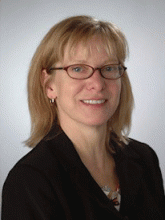 Lisa Olson-Gugerty
Nurse Practitioner (Temporary)
Certifications/Degrees/Licensure:    
Family Nurse Practitioner
Education:    
Professional interests: Lisa enjoys meeting new patients and learning about their lives. She appreciates the ever-changing environment that healthcare offers.   
Personal interests: Lisa enjoys anything outdoors; hiking, running, skiing, gardening, swimming, etc. She also loves to read and is an amateur honey bee keeper and soon to be chicken "farmer".
Affiliations
Location
Contact Information