Staff Picture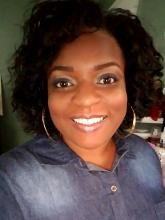 Qiana Watson
Degree/Certifications
MA, LMSW
Community Liaison for First Generation/Low Income Students, Counselor/Therapist
Education:
Binghamton University, Master of Social Work, and Master of Arts in Social Sciences
Marist College, Bachelor of Art in English
Qiana enjoys being able to connect with individuals and help them through some of their hardest moments. It brings her great joy to serve. She is particularly interested in Dialectical behavior therapy (DBT) and Cognitive behavioral therapy (CBT).
Qiana is also a performing arts girl! She loves theater, dancing, and singing. She participates in community theater as often as possible.
Affiliations
Affiliations
Community Liaison
Community-Based Services
Counseling & Psychological Services (CAPS)
Let's Talk
Location
Level 3
Contact Information