Staff Picture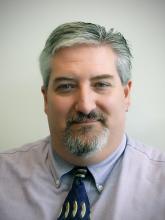 Travis F. Winter
Degree/Certifications
LCSW-R
Counselor/Therapist
Travis is a graduate of Tompkins Cortland Community College with an AS degree in Social Science (1991), Ithaca College, with a BA in psychology (1995) and the University of Pennsylvania, Master of Social Work (1997). He also holds a post graduate certificate in non-profit management from SUNY Buffalo (2006). He has worked as a clinical social worker in a myriad of settings including: outpatient mental health, child welfare, social work administration, EAP, parent education, and private consulting. Travis has also served as a Day Treatment Counselor working with psychiatrically challenged children and their families for nineteen years. He then served as a clinical counselor and student advisor to students at Tompkins Cortland Community College. Most recently, he is a member of the Counseling and Psychiatry Services (CAPS) team providing therapy to students at Cornell University.
What you can expect from work with Travis:
Above all, you will find an unconditional respect and appreciation for you as an individual, your inherent greatness, and a reverence for sharing the journey of life. My approach to therapy is to create a space that draws upon my professional and personal experience which allows you to feel safe and supported without judgment. With compassion and kindness, I will help you examine your life and identify the events and patterns that have kept you from having the life you desire. I will be honest, direct, and I will caringly challenge you as a way to encourage self analysis and exploration. I have had extensive training in meditation, relaxation techniques and mindfulness practices and offer these as additional opportunities for personal growth.
Affiliations
Affiliations
Counseling & Psychological Services (CAPS)
Location
Level 5
Contact Information