Staff Picture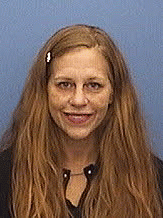 Melanie Novick
Degree/Certifications
PMHNP-BC
Psychiatric Nurse Practitioner
Certifications/Degrees/Licensure:  
Registered Nurse (MSN, BSN)
Psychiatric Nurse Practitioner (PMHNP-BC)
Professional interests:
Melanie believes it is an honor to meet and hear the various stories of clients and patients. She recognizes that knowing intimate details and providing guidance for mental health needs for people is not something one should hold lightly.
Personal interests:
While away from work, Melanie enjoys spending time with her son and daughter. They both light up her life and keep her quite busy! Melanie loves to golf and play cards. She is originally from Iowa, and is a Big 10 football and wrestling fan.
Affiliations
Affiliations
Counseling & Psychological Services (CAPS)
Location
Level 7
Contact Information