Staff Picture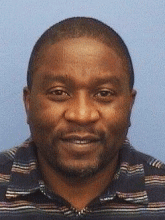 Theoneste Bizimana
Degree/Certifications
LMHC
Urgent Care Counselor/Behavioral Health Consultant
Certifications/Degrees/Licensure:    
Education:    
Advanced Certificate in Mental Health Counseling
Masters of Art In Counseling Psychology
Can provide care or assistance in the following languages: English, French, Kinyarwanda, Kirundi, and Swahili
Professional interests:
Students are in the discovery of process of their lives. Theo enjoys connecting with students from various cultural backgrounds and helping them navigate mental health challenges that come with this process. He comes to Cornell Health with a long and rich experience on various mental heath issues including war-and-genocide-related trauma/PTSD, HIV/AIDS, domestic violence, anxiety, and depression. Over the last three years, Theo's clinical work focused on the concurring disorders (addiction and mental health concerns including trauma, anxiety, and depression and alcohol and other substance use). With both his experience and passion for his work, he is looking forward to joining efforts with coworkers to serve his new community, Cornell. Theo believes that a holistic recovery requires a group/community effort.
Personal interests:
When away from work, Theo enjoys spending time with his little boys Ayan (4 years), Adriel (18 months) and his wife Laurie.  He also likes hiking (when there is less pollen due to allergies). Theo enjoys watching soccer games whenever he gets a chance.
Affiliations
Affiliations
Behavioral Health Consultant
Counseling & Psychological Services (CAPS)
Urgent Care team
Location
Level 7
Contact Information