Staff Picture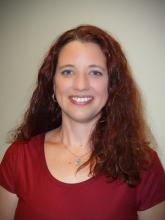 Kimberly VanNorman
Degree/Certifications
LMSW
Clinical Social Worker / Therapist Referral Manager
Education:
Wells College, BA in Women's Studies
Binghamton University, Master's in Social Work (MSW)
Kim values working with college students, and she feels blessed to be a part of such an important time in someone's life. She utilizes an eclectic approach when supporting her clients. She has a strong background in Solution-Focused Therapy and Dialectical Behavioral Therapy, and will weave other approaches into sessions as appropriate. Kim enjoys working with clients to identify their goals, resources, skillset, and areas where they'd like to grow and learn more about themselves. She values the therapeutic relationship that evolves with each client while navigating the therapy process together. 
Kim has extensive training and passion for supporting individuals who identify as "neurodiverse," on the Autism Spectrum, and LGBTQ+.  She facilitates the Autism Spectrum group at CAPS and is a member of Cornell Health's cross-departmental gender services team.
Kim is also the Referral Manager at CAPS and is happy to help you connect with off campus providers! She has lived in Ithaca for over 20 years and will gladly help you find the support you need. 
Kim has a deep love of all animals and currently has two big dogs at home. She's played many sports over the years, but currently spends her free time running around trying to keep up with an active kid.   
Affiliations
Affiliations
Counseling & Psychological Services (CAPS)
Location
Level 5
Contact Information