Staff Picture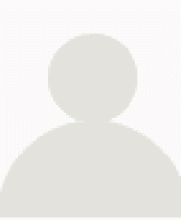 Rose Streets
Physician Assistant, Per Diem
Certifications/Degrees/Licensure:    
Certified Physician Assistant licensed in Pennsylvania and New York
Masters of Physician Assistant Studies
Advanced Cardiac Life Support and Basic Life Support for Healthcare providers
Education:    
University of Pittsburgh, School of Health and Rehabilitation Science
Allegheny College
Professional interests:
As a student's primary care provider away from home, Rose strives to be a partner in their healthcare. By creating an environment of comfort and familiarity, she hopes to be someone students feel comfortable asking questions and sharing information, so that together they can treat acute illnesses early and prevent diseases down the line.
Rose's clinical interests include sexual healthcare including reproductive health and STI screening and treatment, GI disorders such as management of Crohn's disease and ulcerative colitis, as well as minor dermatologic interventions – punch biopsies, excisional biopsies.
Personal interests:
When away from work, Rose enjoys feeding ducks with her two-year old, gardening, working on her old house using YouTube tutorials, Mary Oliver's poetry, thrift shopping, and visiting contemporary art museums.
Affiliations
Location
Contact Information